Our leadership messages
cut across a number of different areas...
---
Become a better leader by enrolling to our classes.
Leadership Classes
---
Come join us and enroll to any of our leadership classes, we do leadership teachings weekly, bi-monthly, monthly. Enroll Today!
We do teachings for those above 50 years - we call it Half time.
Half time lessons
---
Are you 50 years and above, we would love to teach you on how to be more vibrant and pass on knowledge to the next generation.
Read and share our sunday sermons and messages
Sermons and series
---
Get our sunday messages and sermons here, follow us every week / sunday by reading and sharing our service messages.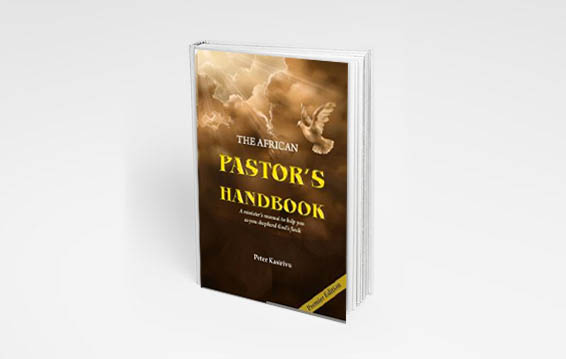 Resources: Take a look at The Pastor's Handbook
A great write up by Pastor Peter Kasirivu of Gaba Community Church, Uganda(Africa), this book is a great read for leaders in the christian community, get your copy today and read what the man of God tells you about leadership in Africa.

Peter Kasirivu is the Senior Pastor at Gaba Community Church, where he has served since 1988. He is also the Founder and Ministry Team Leader of Africa Renewal Ministries, a ministry whose vision is to raise and equip emerging leaders, plant churches and care for vulnerable children.

---
About Pastor Peter Kasirivu
Pastor Peter is the founder of African Renewal Ministries, which focuses on spreading the Gospel through planting churches as well as starting & supporting schools, orphanages, clinics, & also provides adult development classes such as cottage trade for single mothers, men's business mentoring, & pastoral training.
Get Leadership Materials in Your Inbox
Get sermons, messages, notifications and updates in your email from our leadership team.